Continuation on the Teaching on Lord Jigten Sumgön's "Bestowed Words of Essential Point"
by Venerable Khenpo Choephel
Sunday, November 19, 2017, 10am-noon, 2pm-5pm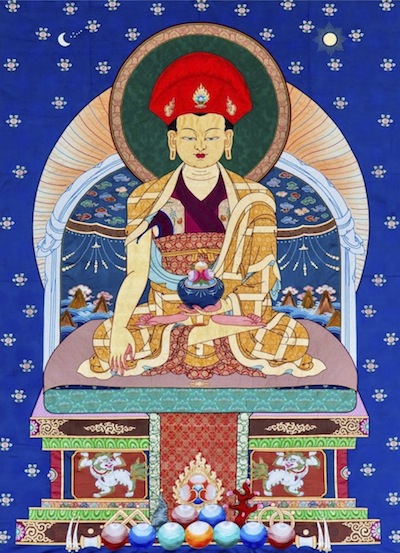 Lord Jigten Sumgön Ratna Shri (1143-1217) is the founder of the Drikung Kagyu lineage and one of the most accomplished teachers and scholars of the lineage.  This year marks the 800th anniversary of his passing.  To commemorate his great achievements TRTCC's spiritual director venerable Khenpo Choephel will give a special teaching on the "Bestowed Words of Essential Point" based on the collected teachings of Jigten Sumgön written in Tibetan.
According to the comments of His Holiness the Drikung Kyabgon Chetsang Rinpoche, Kyobpa Jigten Sumgön's teachings were "his personal and direct experience shared with his closest disciples."  They were continuation of the wisdom teachings of the Lord Buddha Shakyamuni through the Drikung Kagyu lineage masters: Great Marpa Lotsa, Milarapa, Lord Gompopa and Pakmodrupa.
TRTCC Annual General Meeting Sunday Nov 19,  Noon – 2pm
You are all invited to join us on November 19 for this teaching event.  A simple vegetarian lunch will be provided. During our lunch break the TRTCC board will conduct our Annual General Meeting and present a report of our center's activities and future direction.  All friends of TRTCC past and present are invited to attend.
 ALL ARE WELCOME
As always, your donations to our center will help to sustain TRTCC's many teaching and cultural events year round.  We are a charitable non-profit organization and do not charge admission fees for attending our teaching events but rely solely on your voluntary donations.  We appreciate your support to further our mission to cultivate compassion and wisdom through Tibetan Buddhist teachings and meditation practices.
Three Rivers Tibetan Cultural Center  is located at: 7313 Florence Avenue, Pittsburgh PA 15218