CHOKOR DUCHEN   ཆོས་འཁོར་དུས་ཆེན།
Commemorating Buddha Shakyamuni's First Turning of the Dharma Wheel
Sunday July 15, 2018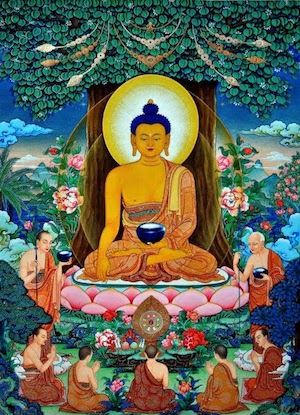 SUNDAY, JULY 15
10am – 12pm
1:30pm – 3:30pm
CHOKOR DUCHEN ཆོས་འཁོར་དུས་ཆེན། is on the 4th day of the 6th month of the Tibetan Lunar Calendar.  It is the anniversary of Buddha Shakyamuni's first turning of the Dharma Wheel.

TRTCC will have a day of practice with prayers, supplication, recitation and chanting led by Ven. Khenpo Choephel to commemorate this special event.
Please consider giving a donation to our center to help sustain TRTCC's many teaching and cultural events year round.
ALL ARE WELCOME
LOCATION: Three Rivers Tibetan Cultural Center
7313 Florence Avenue,
Pittsburgh PA 15218
To download a flyer please click here:
Shakyamuni July15 2018 flyer