Special Vajrayogini Day PHOWA Practice
by Ven. Khenpo Choephel
Wednesday, September 5, 2018, 7:00-9:00pm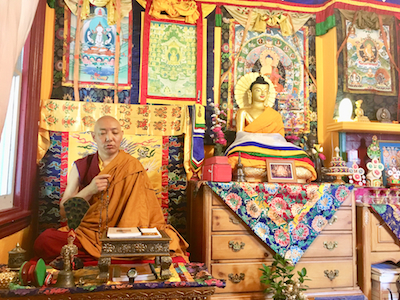 Wednesday September 5 which coincides with the 25th day of the seventh month of the Tibetan lunar calendar is known as Vajrayogini day, or Dakini day of the month.  The Venerable Khenpo Choephel is offering a special practice on PHOWA at 7pm that day instead of our regular Green Tara practice.
PHOWA (transference of consciousness) is a method of training to help practitioners face death fearlessly and compassionately for oneself or others whether the signs of death are distant or proximate.  Over the years our sangha has received transmission and teaching of PHOWA and Amitabha Dewachen practice from many teachers.  Khenpo is offering this practice on Wednesday as a way to help us familiarized with this important practice.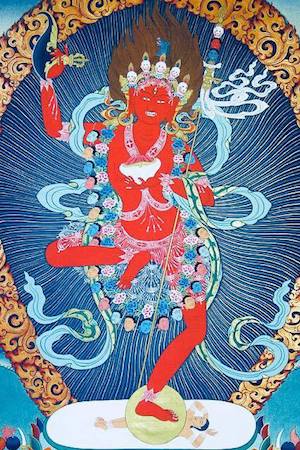 ALL ARE WELCOME
This practice is open to everyone who would like to learn about or further deepen your PHOWA practice.  We do not have a suggested donation.  Please give as you feel fit.  We appreciate your continual support to further our mission to cultivate compassion and wisdom through dharma teachings and meditation practices.
Three Rivers Tibetan Cultural Center is located at: 7313 Florence Avenue, Pittsburgh PA 15218