Visiting Teacher Ven. Lama Sonam
Saturday & Sunday, November 16-17, 2019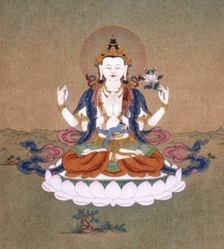 Avalokiteshvara Empowerment and 35 Buddhas Purification Practice
Saturday, 11/16/2019
10:00am-12:00pm
2:00pm-4:00pm
Ven. Lama Sonam will give the empowerment of Avalokiteshvara (Chenrezig, the deity embodying the quality of loving kindness and compassion) Saturday morning, before his teaching on the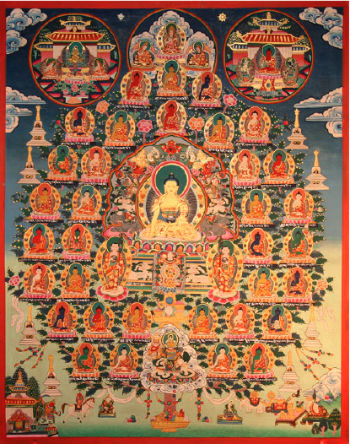 35 Buddhas and Purification Practice.  Based on the Sutra of the Three Heaps, this practice is for the benefit of purifying past negative actions, accumulating merits, removing emotional obstacles, and generating the power of regret, reliance, remediation and resolution to avert downfall regarding our broken vows, including Vinaya Vows, Bodhisattva Vows, and Tantric Samaya Vows.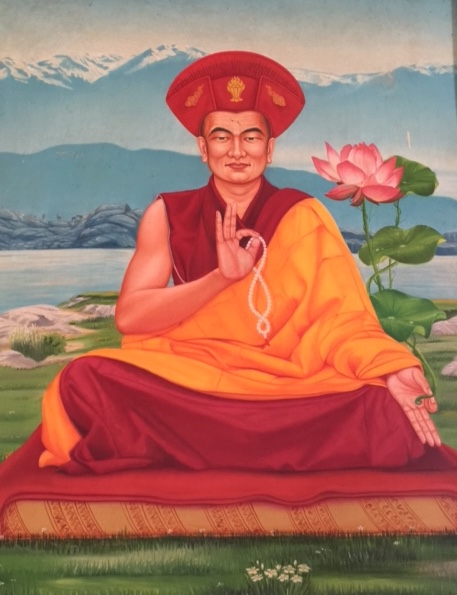 Omniscient Rigdzin Choedrak's Mind-Training
Sunday, 11/17/2019
10:00am-12:00pm
2:00pm-4:00pm
On Sunday morning and afternoon Lama Sonam will focus on Rigdzin Choedrak's special Mind-Training methods.  Rigdzin Choedrak (1595-1659) was the first H.H. Drikung Chungtsang Rinpoche of the Drikung Kagyu lineage.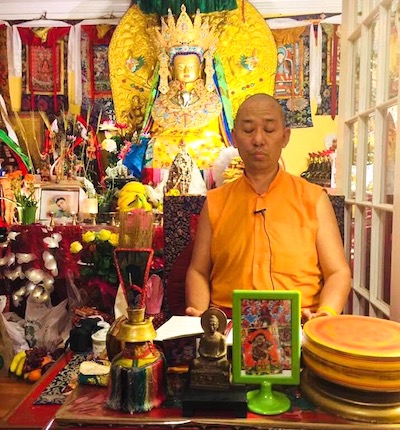 Ven. Lama Sonam  has come to teach at TRTCC several times in recent years. He is currently the spiritual director of Drikung Meditation Center in Arlington, Massachusetts. Originally from Drikung Katsal monastery in Tibet, Lama Sonam began his training since young age in the Drikung Kagyu lineage, took full ordination at the age of 18,  and has received teachings and transmissions from many lineage masters in Tibet and India.
ALL ARE WELCOME
A vegetarian lunch will be offered by our sangha members on both days.  Suggested donation is $30 for each day, Saturday or Sunday, and $50 for the whole weekend.  Your donations will support TRTCC's many teaching and cultural events year round. No one will be turned away from dharma teaching for insufficient funds.
To download a flyer of this event please click:  Lama Sonam Nov 16-17, 2019 flyer
Three Rivers Tibetan Cultural Center is located at: 7313 Florence Avenue, Pittsburgh PA 15218