Saga Dawa Special Practice with Ven. Lama Kalsang
Friday, 6/5/2020, at 7:00pm
Saga Dawa is a sacred month in the Tibetan Buddhist calendar, celebrating the birth, enlightenment and parinirvana of the Buddha.  As a tradition to observe this sacred occasion, people refrain from eating meat, meditate on the welfare of others, and take actions to extend their meritorious deeds to benefit all beings.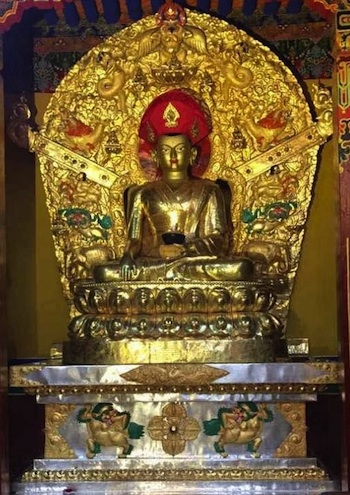 Three Rivers Tibetan Cultural Center will be holding a special practice session this Friday, June 5th, the full moon day of the month, at 7:00 pm, with Ven. Lama Kalsang leading the Buddha Shakyamuni practice and the recitation of the King of Aspiration Prayers of Noble Samantabhadra's Deeds.
TRTCC will make this occasion available on Zoom.  Information to join will be sent to our sangha group in an email.  If you are not on our mailing list you can join by subscribing to our list: https://www.threeriverstibetancc.org/subscribe/
We will also make it available to a limited number of people who would like to attend in person.  We can only accommodate about 10 people at our center so please send us an email to threeriversdharma@gmail.com if you would like to attend.
Even during this difficult time, we hope you can participate and continue to practice, in whatever form that is available to you, to rejoice in the enlightenment of great beings, develop great virtues, and experience peace and happiness.