Sunday, 7/5/2020, Amitayus Practice Celebrating H.H. Dalai Lama's 85th Birthday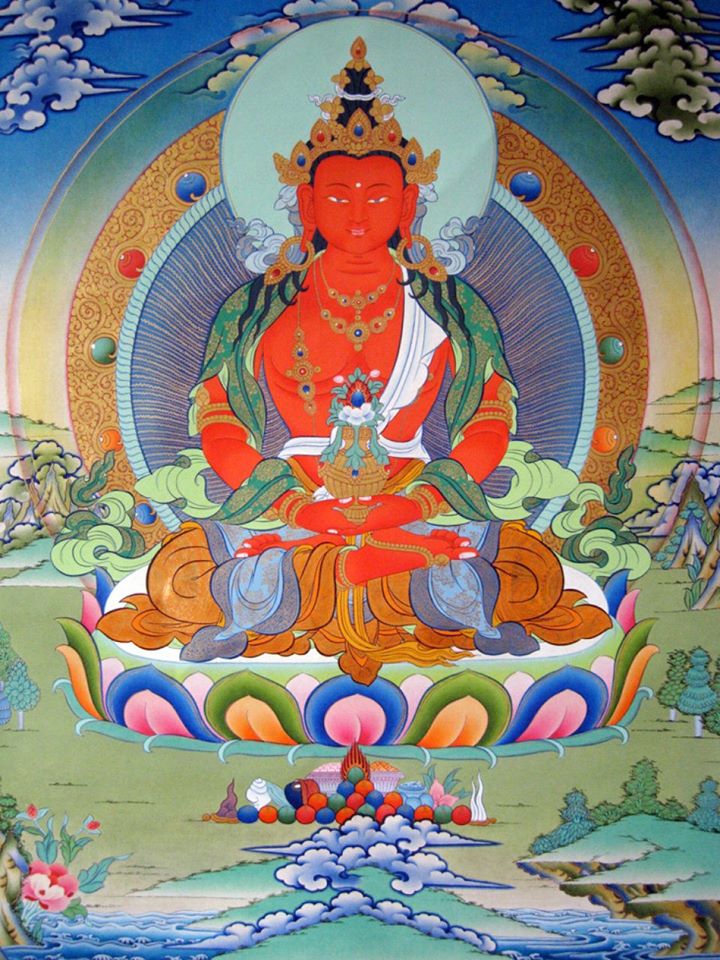 On this coming Sunday, July 5, at 10 am, Three Rivers Tibetan Cultural Center
will have Amitayus practice, the Buddha of Boundless Life,  led by Ven. Lama Kalsang, to celebrate His Holiness the Dalai Lama's 85th birthday,
. 
In order for us to maintain a safe environment for all coming to practice we ask everyone to observe social distancing of at least 6 feet of space between individuals.  Everyone is required to wear a face mask and to refrain from hugs and handshakes.  If you have any symptoms, feel unwell, or have any underlying medical conditions, please participate online until you feel confident you are not contagious to others or you feel safe coming to the center.
Thank you for your continual support during this difficult time.
**If you are planning to attend our Saturday practice please contact Jonnie at eviakley@mac.com to reserve your spot in person or get the zoom information.