Sunday, 8/16/2020, Buddha Amitabha Online Practice with Ven. Lama Kalsang
at **11:00AM**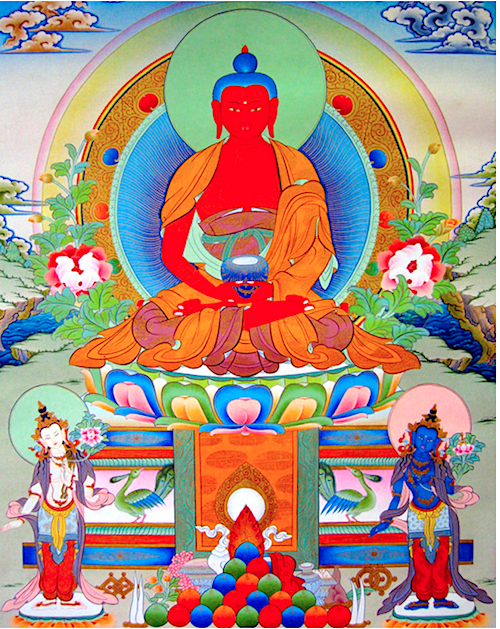 Our resident teacher Ven. Lama Kalsang will continue to lead Buddha Amitabha practice online this coming Sunday, 8/16/2020, at **11:00 am**. This new starting time, only for this week, is to accommodate another online dharma event.
This Saturday, 8/15/2020 at 10am: Basic Buddhism practice and study, with Lama Kalsang and Jonnie. They will  continue with their study of the Paramitas. Please contact
Jonnie
at
eviakley@mac.com
to get the meeting information for Saturday.