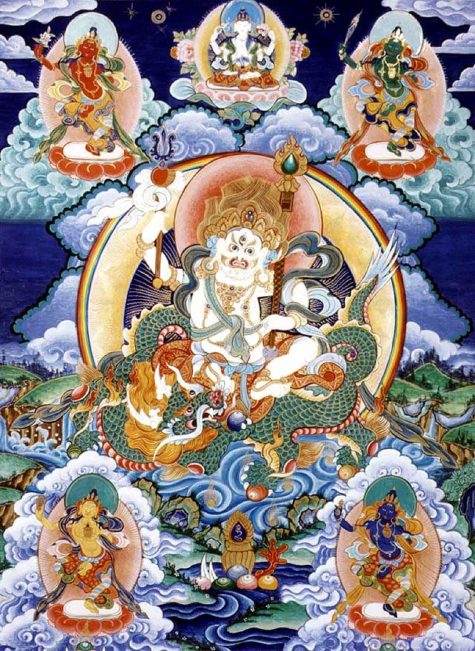 Khenpo Choephel and Lama Kalsang will conduct the White Zambhala Fortune Box ritual at the center on May 11, 10a – 7p, in person only.
This ritual is to benefit all sentient beings and bring the union of life and prosperity. It summons long life, prosperity, the power of the five elements, the power of gods, Nagas, Yakshas, kings & queens, good food, drinks, clothing so and so forth… from all directions and the three worlds. Offerings will be consecrated in a box or a bag called an auspicious fortune box and blessings also consecrated into attendees.
This is important for our communities and enriches prosperity and a happy long life.
Please note: The ritual will be conducted solely in Tibetan and as such there will be no translation to English and no English text to follow. You may arrive or depart at any time during the ritual, and we ask that attendees be aware that there is a ritual in process and enter / leave quietly and respectfully.
Donations may be offered at the center in the donation box or via PayPal.
---
ALL ARE WELCOME