LOSAR celebration this Saturday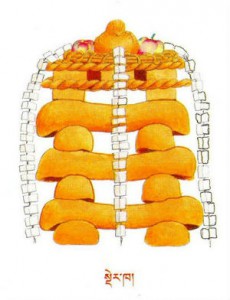 We will be celebrating Losar (Tibetan New Year) this Saturday 2/13/16 at our location in Swissvale. Khenpo will lead the chanting of auspicious prayers from 10:30-1:00 and then we will have a potluck lunch after. Please come if you are able! We would like to share our center with you on this holiday.
If you can come you will also be able to see our new golden buddha statue which has arrived from Nepal last week. Here at our center we are all excited about this new arrival. Please come and celebrate with us.