Nyung Ney Retreat
Sunday, October 16, 2016, at TRTCC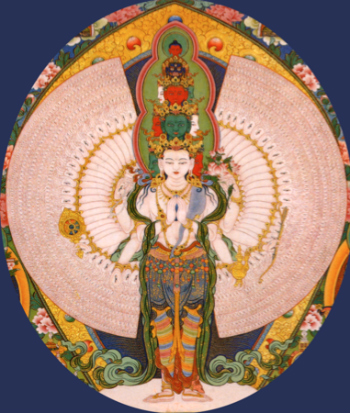 Sunday, Oct 16, 2016
10am-12pm
1:30-5pm
NYUNG NEI is a silent retreat with a fasting ritual focusing on loving-kindness, compassion and Bodhicitta.  Participants of this retreat at Three Rivers Tibetan Cultural Center will observe eight vows for a 24-hour period, practicing meditation, visualization and mantra recitation of the thousand-armed CHENREZIG.

October 16 is a special full moon day.  Our spiritual director Venerable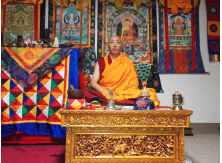 Khenpo Choephel will guide us on all aspects of the Nyung-Nei Retreat from morning to late afternoon.  Participants will continue with the vows and fasting till the 24-hour period is over.  He said that this practice is purposefully designed for lay people and it is very popular in Tibet because it is very beneficial.
We invite you to participate in this special one-day retreat for the benefit of one and all.
Suggested donation for the teaching is $30 for the whole day. No one will be turned away for the lack of funds.