VAJRASATTVA Empowerment
Wednesday, October 12, 2016, at TRTCC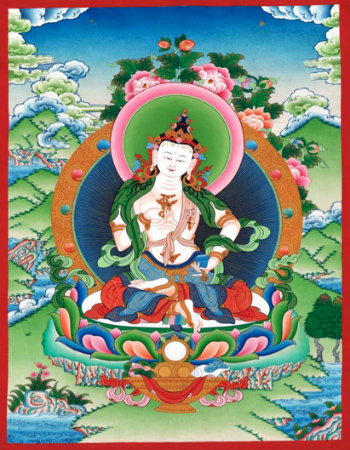 Wednesday, Oct 12, 2016
7pm-9pm
VAJRASATTVA (Dorje Sempa in Tibetan) is viewed as the one single deity that embodies all of the hundred wisdom-deity families of Vajrayana in Tibetan Buddhism.  It is also an indispensable and powerful practice for purification of mental obscurations, cleansing of physical environment and the development of great wisdom.
On this coming Wednesday, October 12, our spiritual director Venerable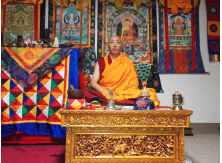 Khenpo Choephel will bestow the empowerment of Vajrasattva practice to our sangha members who would like to learn about or renew this essential deity practice, and the special Vajrasattva hundred-syllable mantra, which is recited in all special teachings as a ritual for purification.
We invite you to participate in this special empowerment ceremony for the benefit of one and all.  All are welcome.
Donations to support our center are important to help sustain our many teachings and cultural activities.  Suggested donation for the empowerment is $10 or any amount you can give.  We thank you for all your supports and the many ways that you have helped with TRTCC's dharma teaching programs and the preservation of Tibetan cultural treasures. No one will be turned away for the lack of funds.
To download a flyer for this event please click Vajrasattva Empowerment flyer