Celebration of the Buddha's Descent to this world and Auspicious Prayer and Mantra Recitation
Sunday, November 20, 2016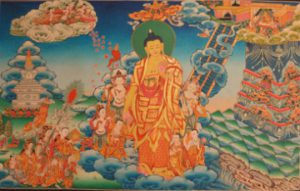 Sunday at TRTCC
11am-1pm,  2:30-5:00pm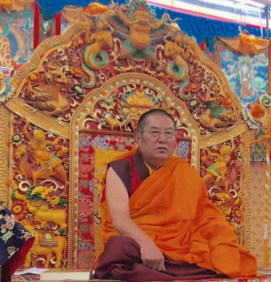 Sunday, November 20th is a special auspicious day in the Tibetan calendar celebrating Buddha Shakyamuni's descent from the Tusita Heaven to this world sharing the precious dharma.
Our spiritual director Venerable Khenpo Choephel will offer an empowerment of Buddha Shakyamuni's blessings as a celebration and practice.
Sunday, November 20th is also the birthday of H.H. Drigung Kyabgon Chungtsang Choe Kyi Nangwa , head of the Drigung Kagyu Lineage.  There will be auspicious prayer and mantra recitation and special merit-gathering activities.
All are welcome.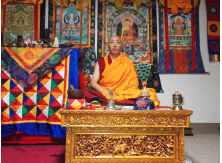 Donations to support our center are important to help sustain TRTCC's many teaching and cultural activities. Please give a donation in an amount that you can give. No one will be turned away for the lack of funds
To download a flyer for this event please click Auspicious Event Celebration flyer