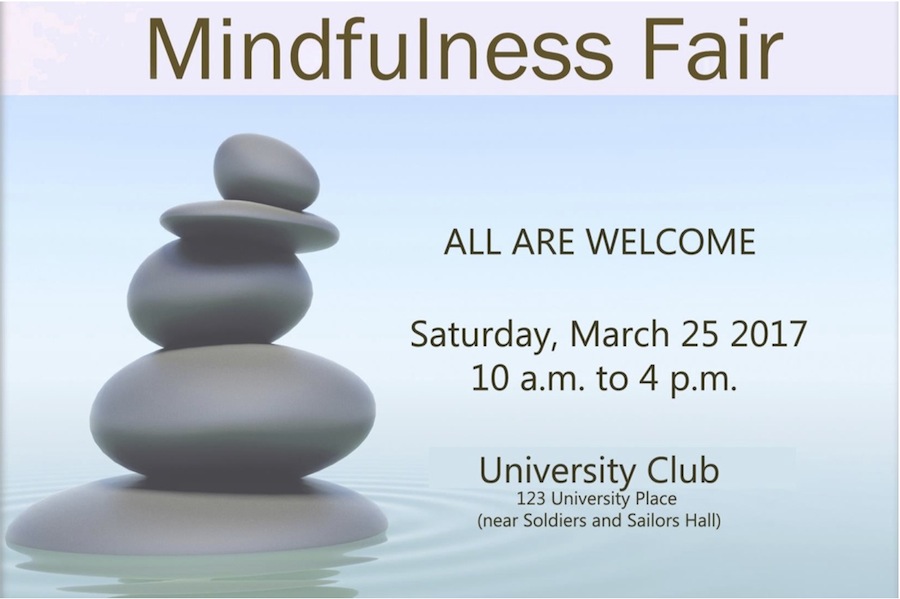 Saturday, March 25, 2017 at the University Club
10:00AM-4:00PM
Mindfulness Fair is sponsored by The Center for Mindfulness and Conciousness Studies.  It will feature wide-ranging talks, yoga and Tai Chi demonstrations, information tables, and family activities. Refreshments and lunch will be provided.  There is no charge for this event. All are welcome.
TRTCC spiritual director venerable Khenpo Choephel will give a talk at 2:00pm on the meaning of Mandala offering at the GOLD ROOM on the second floor.  Here is a link to the schedule of the day:   Mindfulness Fair Schedules.