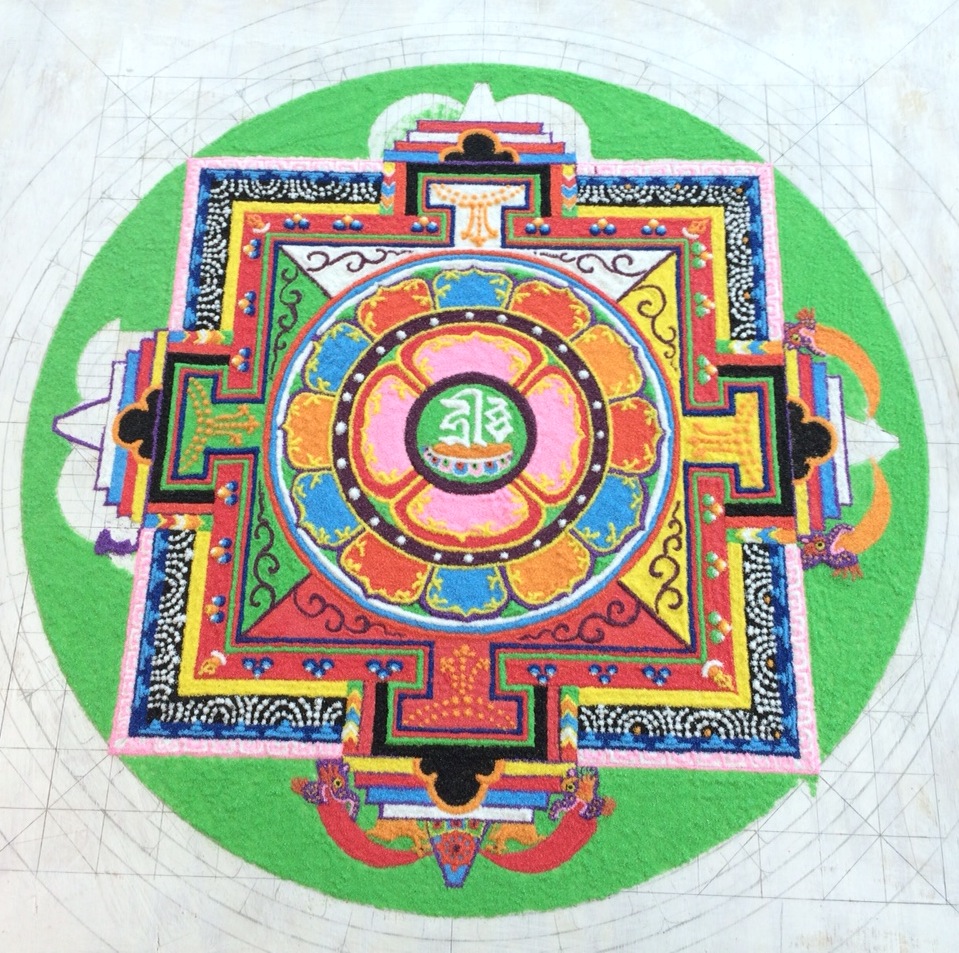 April 3-10, 2017 at the Robert Morris University Library
This Chenrezig Sand Mandala is being built at the library of Robert Morris University by ven. Khenpo Choephel, spiritual director of Three Rivers Tibetan Cultural Center. The dissolution ceremony will be at 12pm Monday, April 10.  (please note the time for the dissolution ceremony has been moved from 1pm to noon.) Between now and then, it is open for public to see and it is free.
Chenrezig is the embodiment of compassion. Prayers and meditation will be led by ven. Khenpo Choephel in the morning of April 10, before the dissolution ceremony.   It is the wish of khenpo Choephal that peace and harmony will be brought to every part of the world through the spreading of mandala sand carried by the water.

The Library is located on the 2nd floor of the Patrick Henry Center and can also be accessed from the Nicholson Center. Parking is free and plenty.
Here's a link to the campus map:
http://www.rmu.edu/pdf/parkingmap.pdf