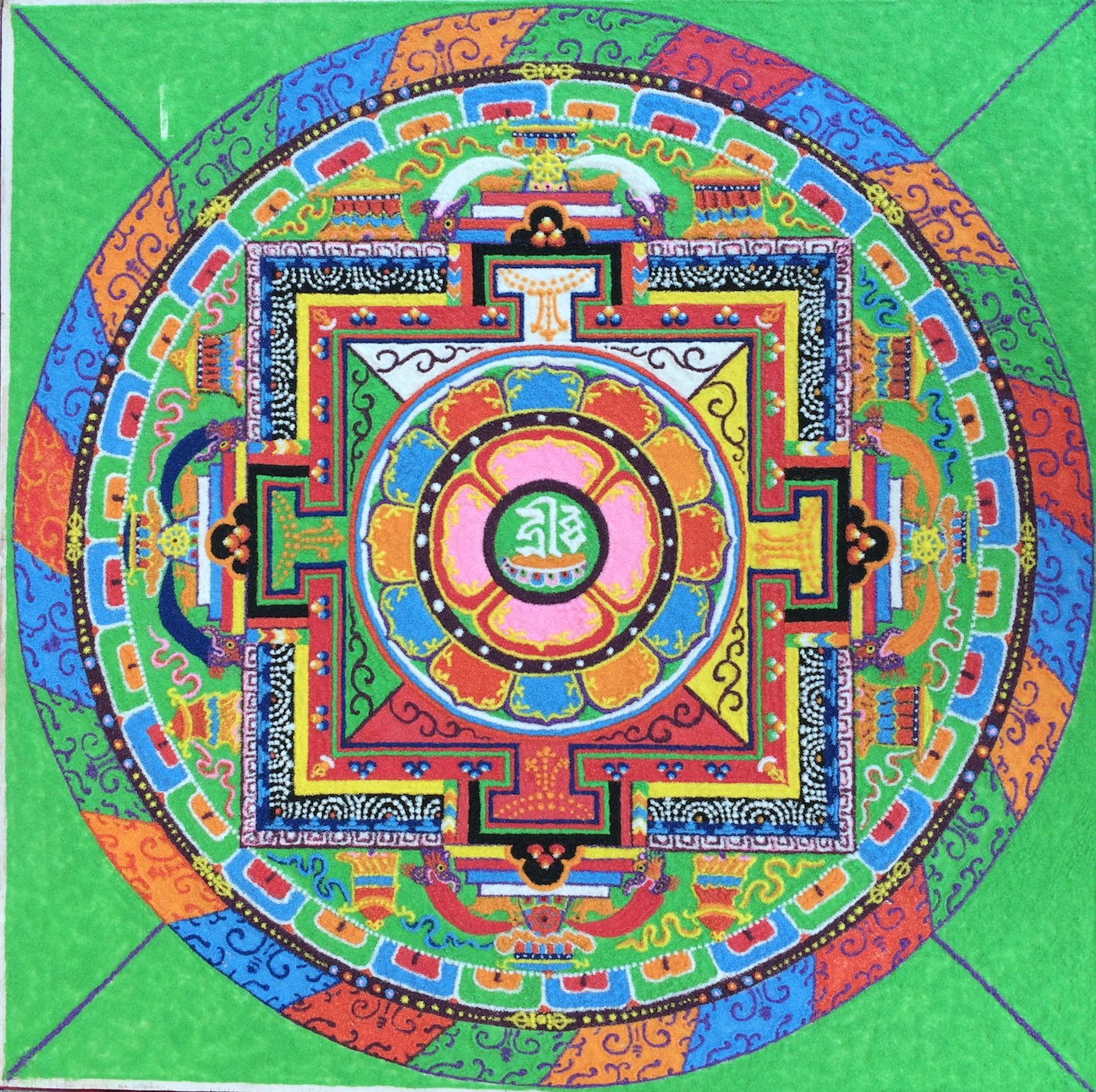 The Completed Chenrezig Sand Mandala by Ven. Khenpo Choephel before the dissolution ceremony on April 10th, 2017
UPCOMING practices:  Full-moon day Medicine Buddha practice will be on Tuesday April 11th at 7pm.  Amitabha Buddha practice will be on Wednesday April 12th at 7pm.
Khenpo's special teaching on Vipassyana Meditation will be on Sunday, April 16th and May 7th, 10am – 4:30pm.
ALL ARE WELCOME.