Three Rivers Tibetan Cultural Center presents:
An Introduction to Tibetan Medicine
Saturday, July 29, 2017
at the Carnegie Free Library of SWISSVALE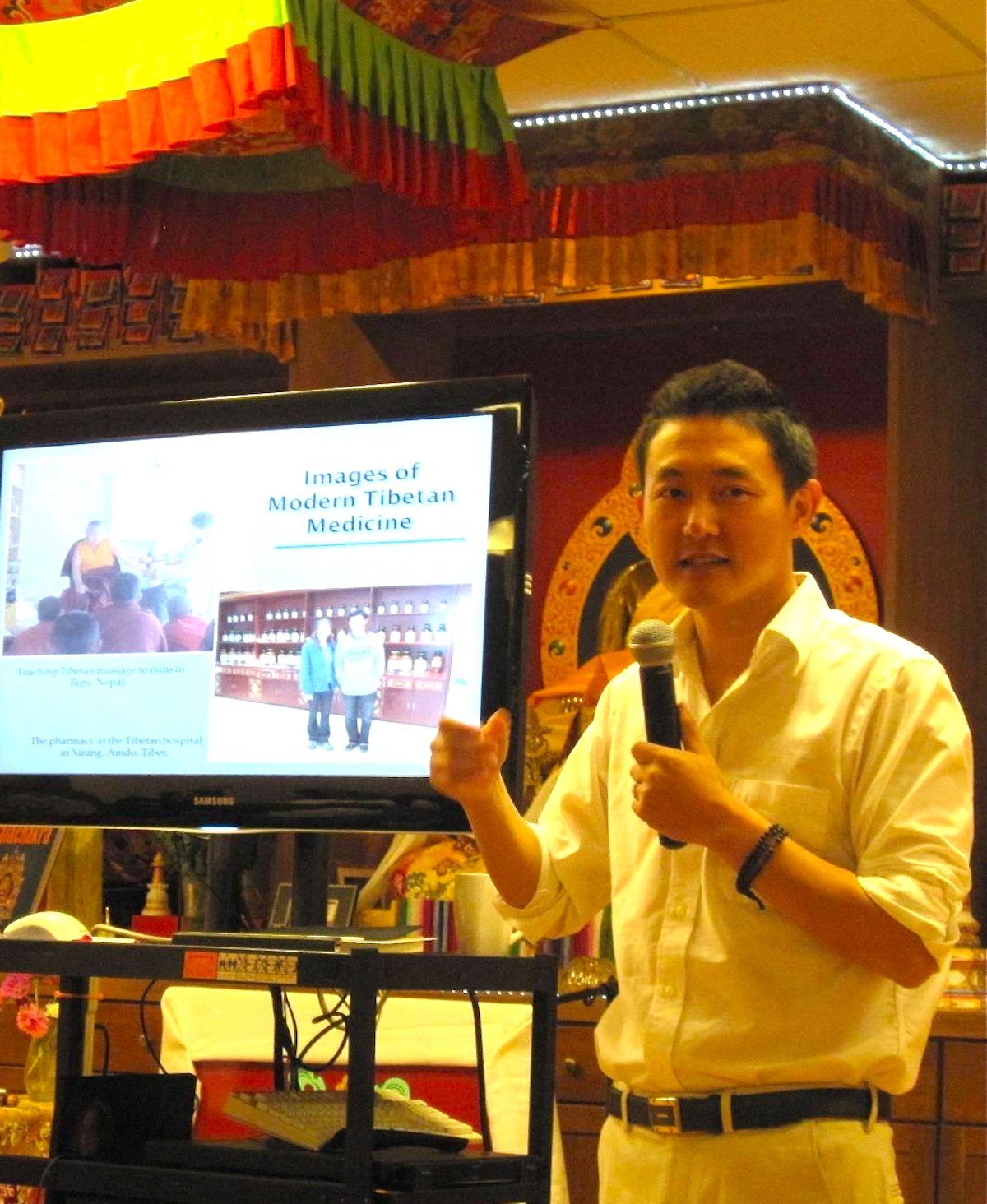 10am – 12pm
A Brief History of Tibetan Medicine and Healing System, Theories and Practices, Mind-Body Connection, and Etiology of Diseases and Disorders
2pm – 3pm
Causes, Symptoms, Diagnoses, and Treatment of Depression and Arthritis according to the Tibetan Healing System

LOCATION: Carnegie Free Library of SWISSVALE
1800 Monongahela Avenue
Swissvale, PA 15218-2312
PRESENTER:  Mempa Youlha Tsering
Tibetan Medicine Practitioner
Massage Therapist
Mempa Youlha Tsering is a Tibetan physician graduated from the Qinghai University Tibetan Medical College in 2003. He has received training in Moxibustion, Tibetan Ku Nye Massage and "Golden Needle Therapy" as external healing practices from the Provincial  Tibetan Medical Hospital in 2007 and worked as a Tibetan Medicine Practitioner in Tibet and Nepal for many years.  After coming to the United States, he explored a variety of massage and bodywork training in Conway, MA and Asheville, NC, and is licensed as a Massage Therapist. Youlha is dedicated to providing Tibetan Medical care that promotes long-term physical, mental, and emotional wellbeing.
Mempa Youlha has given professional presentations on many topics including:  Tibetan Perspectives on Pathology and Wellness, Promoting Health by Decreasing Negative Emotions, and Tibetan Medical Perspectives on Arthritis.
ALL ARE WELCOME
This presentation at the Carnegie Free Library of SWISSVALE is FREE to the public.  Donations to support Three Rivers Tibetan Cultural Center's educational events are heartily appreciated as always.
During his 3-day visit to Pittsburgh, Mempa Youlha is also available for individual consultation on July 29, Saturday afternoon and evening, after his presentation, and July 30, Sunday, at TRTCC, located near the library at 7313 Florence Avenue, Pittsburgh PA 15218.

If you are interested in scheduling a consultation please send us a message to threeriversdharma@gmail.com with your full name, phone number, and preferred time.  Thank you.
To download a flyer please click here:
TRTCC Tibetan Medicine flyer