Happy Tibetan New Year
ལོ་གསར
Losar Celebration 2021 at TRTCC
Milarepa Guru Yoga Practice Online
with Tsok (Food Offering)
Friday, February 12, 2021, 7pm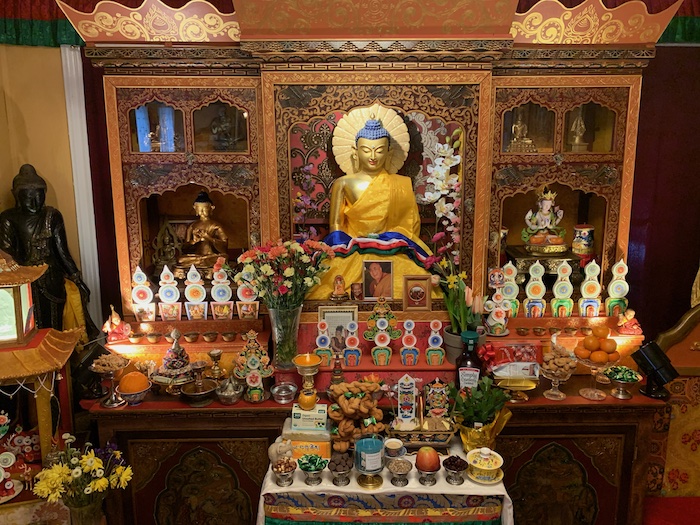 Friday, 2/12/2021   First Day of the New Iron Ox Year
We wish you a very happy Losar, full of  joy, successes, prosperity, good health, love for one another, and peace.  Lama Kalsang has been working on decorating the center with traditional Losar food, flowers, drinks, incense, lights, water, and especially his colorful tormas, ceremonial butter cakes for offering.
7:00 PM
To mark the beginning of Losar, Lama Kalsang will do a Milarepa Guru Yoga practice with food offering.
https://us02web.zoom.us/j/89225867588?pwd=aU5QeTJhL1J0OGVvVHBncStabE1Pdz09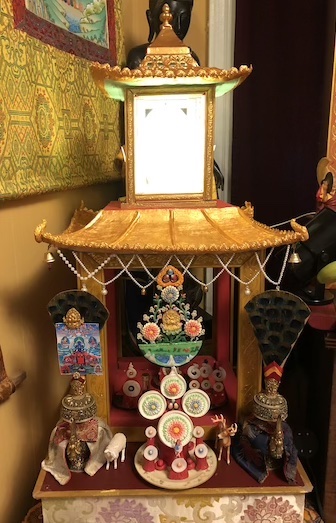 On the third day of Losar, this Sunday, February 14, Lama Kalsang will lead the Achi Practice at 10 a.m. with a traditional smoke offering.
https://us02web.zoom.us/j/89232396210?pwd=MGpGZ1Rab2VYNVd1OVZYdlY0anBKdz09
ALL ARE WELCOME