An Informal Gathering
Sunday January 13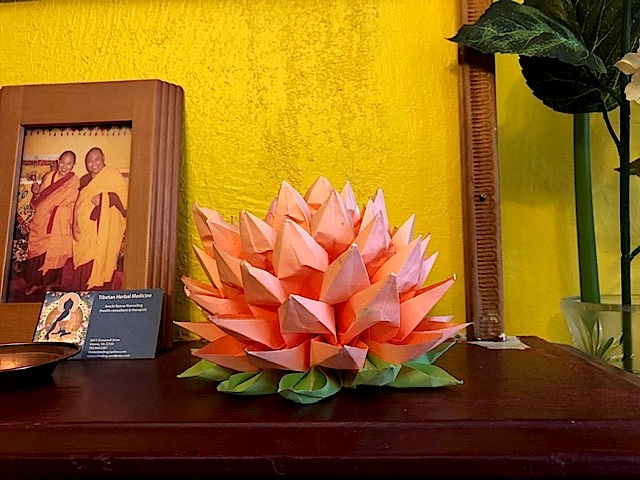 Ever wonder how many sheets of paper it takes to make this lotus origami?  The answer is: 66 for the petals plus 12 for the sepals.  If you would like to learn how to make one here's the chance–
Sunday, January 13, after our morning practice, around 12:30pm – 2:30pm.
The time is flexible.  You don't need to stay for the whole 2 hours.  We will provide all the materials you need plus printed instructions.  To make sure that we have enough for everyone please let us know you are coming.  Bring your friends or family too if they like origami.  We have other simpler origami craft that they will enjoy making too.
This gathering is free for everyone.  Donations are always welcome.
Email us at:  threeriverstibetancc2017@gmail.com
ALL ARE WELCOME
Three Rivers Tibetan Cultural Center is located at:
7313 Florence Avenue, Pittsburgh PA 15218